After Life
2019
Related Movies To
After Life
8.5 /10
Set in London at a dysfunctional paper company, this caustic British sitcom follows the day-to-day troubles of the firm's uninspired desk jockeys
Run Time: 30 min'
8.3 /10
A novelist battles writer's block and a weakness for drugs, booze and sex while struggling to make things work with his girlfriend and daughter.
Run Time: 28 min'
7.1 /10
Dr. Hank Lawson unexpectedly gets a career upgrade as a freelance physician treating New York's aristocratic upper crust in their posh Hamptons homes.
Run Time: 42 min'
7.9 /10
Sam Malone, an ex-baseball player turned bar owner, operates a saloon that's always filled with quirky customers and even more eccentric staff.
Run Time: 22 min'
8.4 /10
A young attending physician and his fellow doctors practice mischief and medicine while learning life lessons at the Sacred Heart teaching hospital.
Run Time: 22 min'
7.4 /10
Shallow, stick-thin Deb Dobkins learns lessons about the joys of compassion and intelligence after she's reincarnated as a smart, plus-size lawyer.
Run Time: 60 min'
8.2 /10
Fiercely independent single mom Lorelai raises gifted, Ivy League-bound daughter Rory amid a continual stream of quick-witted repartee.
Run Time: 44 min'
8.2 /10
Four grown siblings juggle parenthood, relationships, careers and more as they cope with life's ups and downs in this drama set in Berkeley, Calif.
Run Time: 60 min'
6.5 /10
This stylish, juicy series centers on media mogul Wendy, editor Nico and designer Victory, who each try to balance professional and personal lives.
Run Time: 60 min'
8.6 /10
Louis C.K. plays a fictional version of himself in this series that follows the comedian through the lows of being an awkward single dad in New York.
Run Time: 22 min'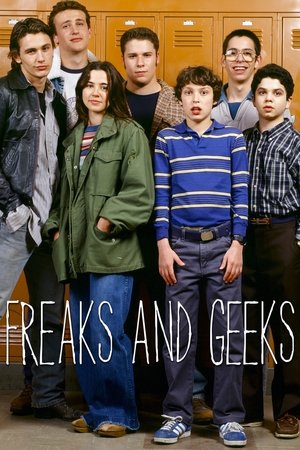 8.8 /10
A group of high school students in 1980 faces various social struggles. Lindsay rebels and hangs out with a crowd of burnouts for starters.
Run Time: 44 min'
8 /10
Ricky Gervais created and stars in this heartwarming comedy-drama series as a loyal English nursing home care worker who sees only the good in everyone.
Run Time: 23 min'